Development
Devco's Development Team is the company's forward-looking acquisitions, entitlement, financing, and rehab/resyndication arm. The Development Team takes on new construction, rehabilitation and yield transactions of multifamily assets throughout the United States.
Integrity, respect, collaboration, and trust are at the core of everything the Development Team delivers.
The Development Team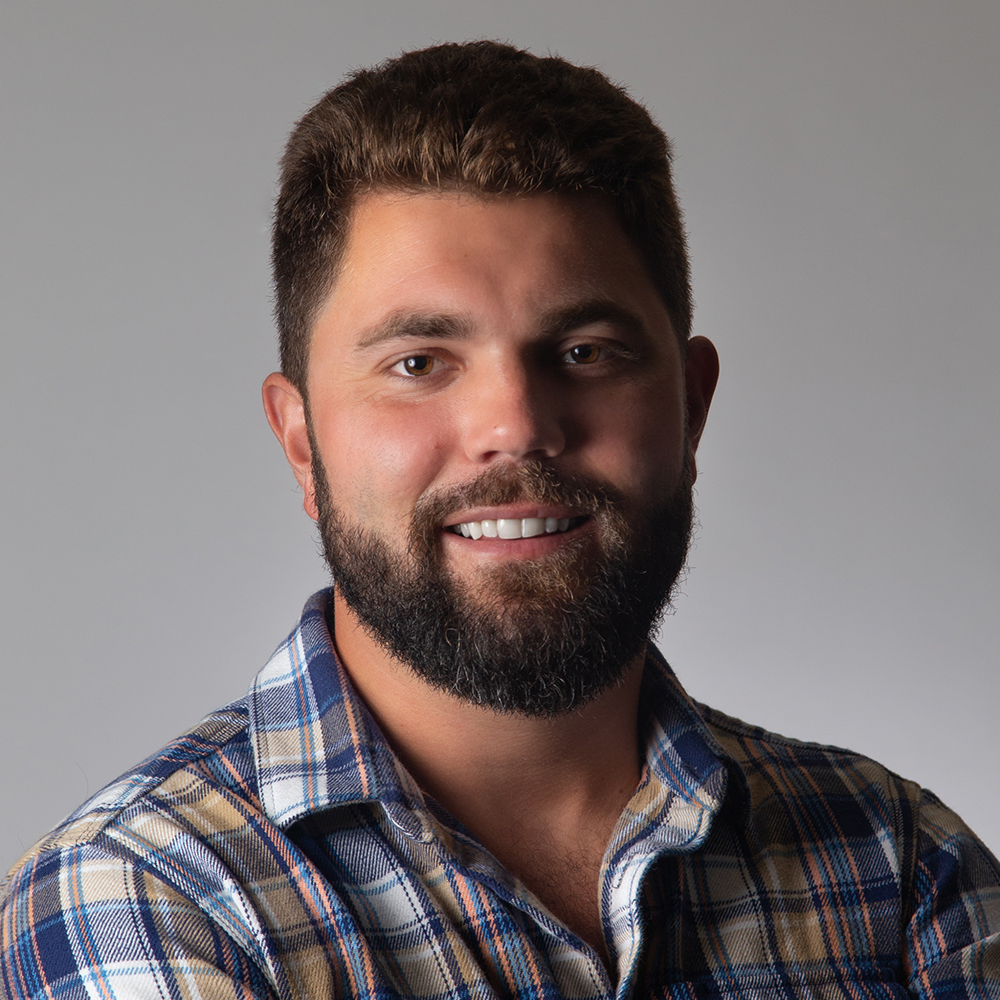 David Ratliff
President, Development
David grew up in real estate brokerage and has focused on many aspects of real estate development. He has dedicated his career to providing quality housing for people who need it most. As a leader of DevCo, LLC and DevCo Preservation, LLC he makes this commitment a reality. He is committed to empowering his team with the ability to make a significant impact in the lives of tenants by providing high quality housing throughout the Western United States.
David has over 15 years of experience with real estate brokerage, construction, development, and investment. David has extensive experience managing long term relationships with brokers, development consultants, lenders and syndicators. Since joining DevCo, the company has grown from a portfolio of 3,000 units in 2013, to 10,000 units in 2021
David graduated from Washington State University with a Bachelor of Science in Finance and Real Estate and from Arizona State University with a Masters in Real Estate Development. He has also been a licensed real estate broker in the State of Washington.
David enjoys an active lifestyle and is frequently out adventuring. You can find him on the ski hill, backpacking in the mountains or out on the water. He frequently asks anyone he can about travel recommendations and is always planning his next adventure.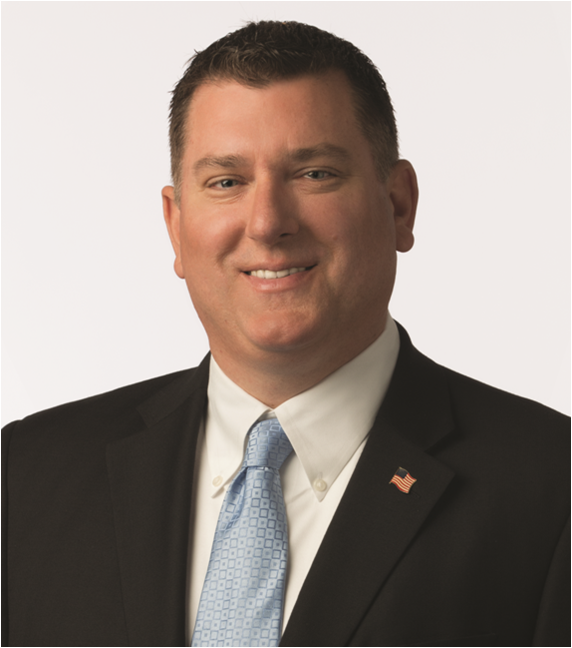 Sam Buckingham
President, Devco Construction
Sam has worked in Commercial Construction and Development for over twenty-five years. He also has an extensive background in design, engineering, reserves, property management, sustainability, construction litigation and organizational operations.
Sam has assisted and served on several Homeowner Association Boards and is a Certified Manager of Community Associations CMCA, Reserve Specialist RS and Association Management Specialist AMS. He has given several industry presentations for the American Resort Development Association ARDA throughout the years.
Sam most recently worked for Wyndham Worldwide for nearly 20 years as Vice President for Strategic Development. This included oversight of construction, development, and design both nationally and internationally in five different countries. Sam also oversaw the Insurance Claims Team as well as Sustainability and Corporate Social Responsibility.
Sam served 14 years in the US Army. He and his wife Brooke just celebrated their 25-year anniversary.  During his "free time", you can find him boating, hiking, coaching football, helping coordinate food and clothing drives, and cheering his kids from the sidelines in their many sport activities.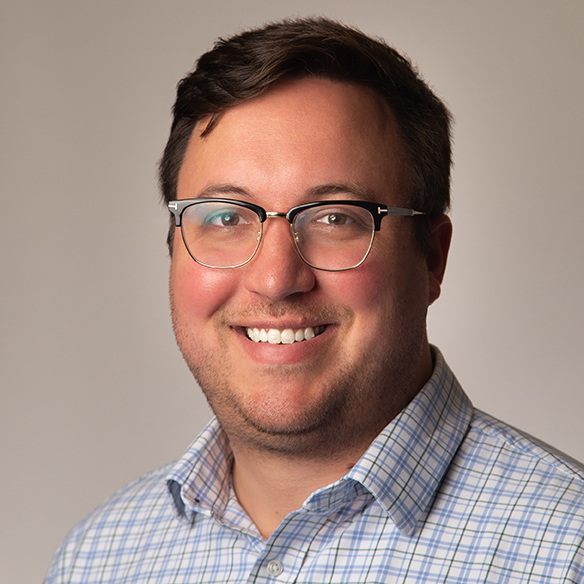 MICHAEL VOLZ
VP of Finance
Michael Volz joined DevCo in 2019 where he serves as the Finance Manager. As Finance Manager, Michael oversees the underwriting, sourcing of debt and sourcing of tax credit equity for DevCo's new construction properties in Washington State. Additionally, he is responsible for sourcing, underwriting and financing the acquisition and rehabilitation of existing multi-family properties. During his tenure at DevCo Michael as overseen the acquisition of over 1,200 existing affordable units.
Michael holds a Bachelor of Music from University of Puget Sound and a Masters of Science in Finance from Pacific Lutheran University.
Prior to joining DevCo Mr. Volz spent five years working for a national affordable housing developer where he oversaw the acquisition and/or rehabilitation of over 1,500 existing Section 42 and Section 8 units.
As an avid musician, Michael enjoys spending his spare time playing saxophone in small and large ensembles. He is also working on his golf game and enjoys spending time with his wife and their labradoodle.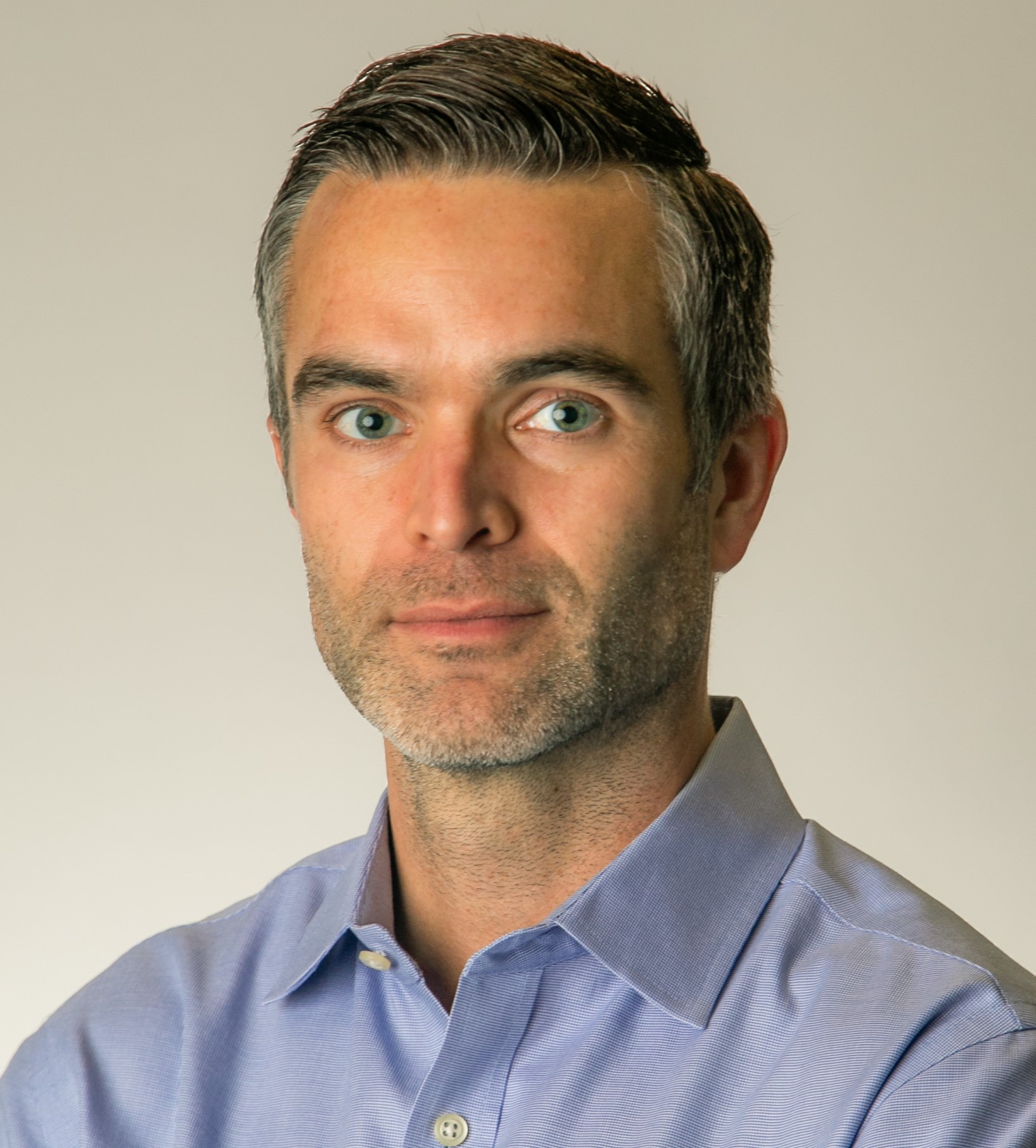 Andrew Hunt
Director of Development, Southwest
As Director of Development, Southwest Region, for DevCo, Andrew leads a team responsible for all new construction projects across the United States.  Under Andrew's guidance, the development team manages site acquisition, due diligence, design and engineering, entitlement and permitting.  The team is committed to delivering high-value housing into markets and neighborhoods that need it most.  Residents are the highest priority; it's also our responsibility to exceed expectations for neighborhoods, planning jurisdictions, state government, and financial partners.
Andrew earned his Master of Science in Real Estate from the University of Washington and Bachelor of Business Administration from Emory University.  His diverse experience includes institutional market-rate multifamily and senior housing development with a national multifamily developer across the Pacific Northwest, smaller scale rental and for-sale development in the Puget Sound area with a regional developer, as well as stints in construction management, management consulting, and entrepreneurial ventures.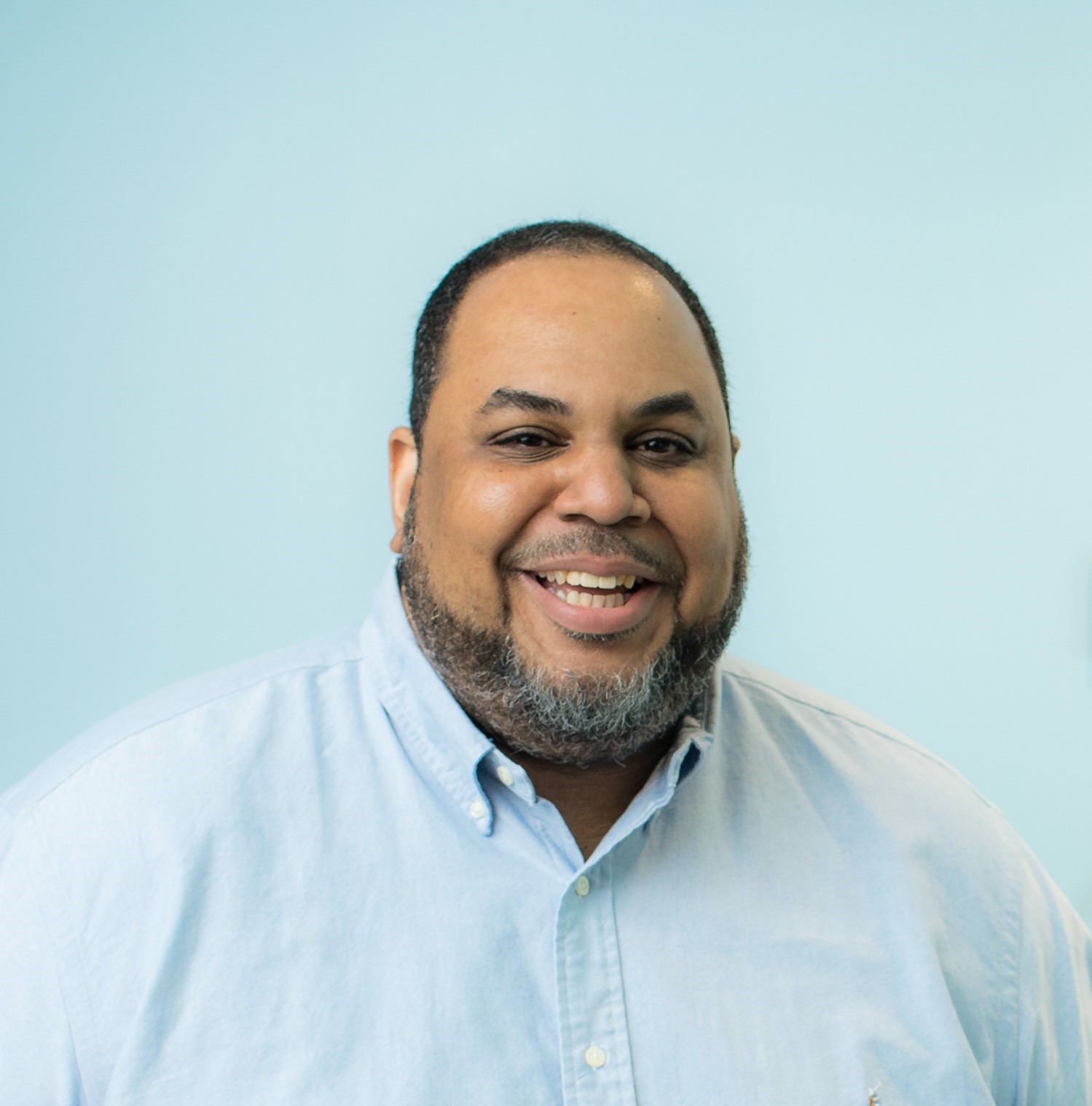 Alan Maynie
Asset Manager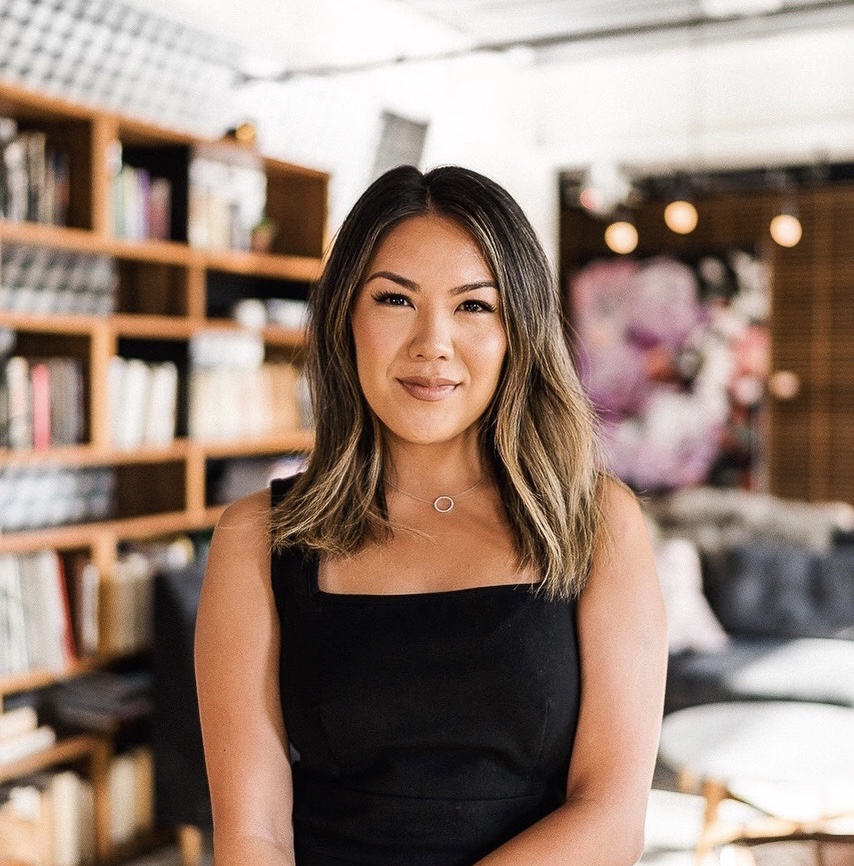 Shawna Mori
Executive Assistant to David Ratliff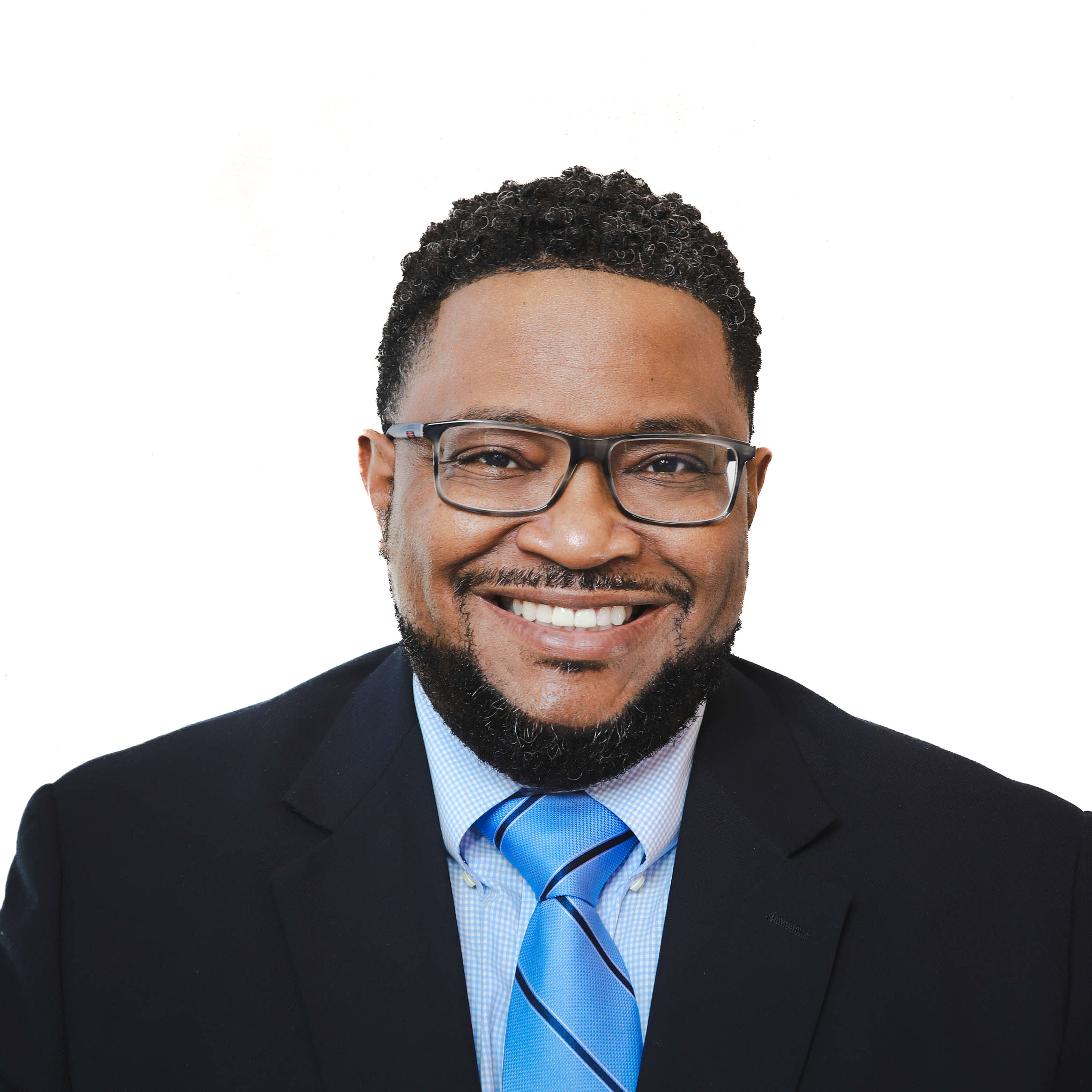 Michael Woods
Midwest Region, Senior Development Manager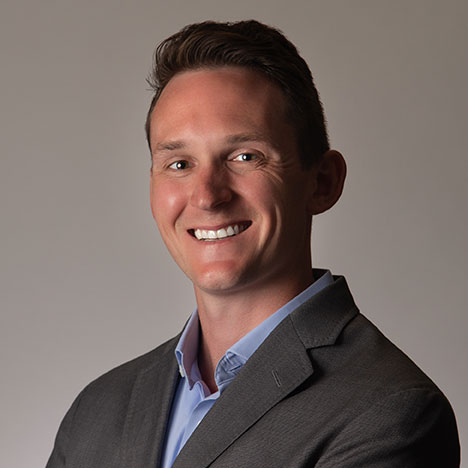 CHASE HUBER
Inter-Mountain Region, Development Manager
Chase has been working in the multifamily real estate industry for over 6 years. During his career, he has worked on both market-rate and affordable housing acquisition/rehab projects and has several years of experience in ground-up development. In his prior role, Chase was responsible for overseeing a portfolio of acquisition/rehab projects in the Pacific Northwest where he built experience in managing joint venture partner relationships, creating business plans for renovation projects, implementing new technologies, underwriting, retail leasing, property management relations and oversaw multiple refinances.
In addition to managing acquisition/rehab projects from an asset management perspective, Chase has also worked on multiple dispositions and acquisitions in his career. He has extensive experience in every part of the real estate transaction process and has built many relationships across the markets that he has operated in.
Prior to working in the multifamily industry, Chase graduated from Washington State University with an MBA in Data Analytics and an Undergraduate Degree in Accounting.
Outside of work, Chase enjoys playing golf, skiing, fishing, attending Cougar football games, and long hikes with his dog Cooper.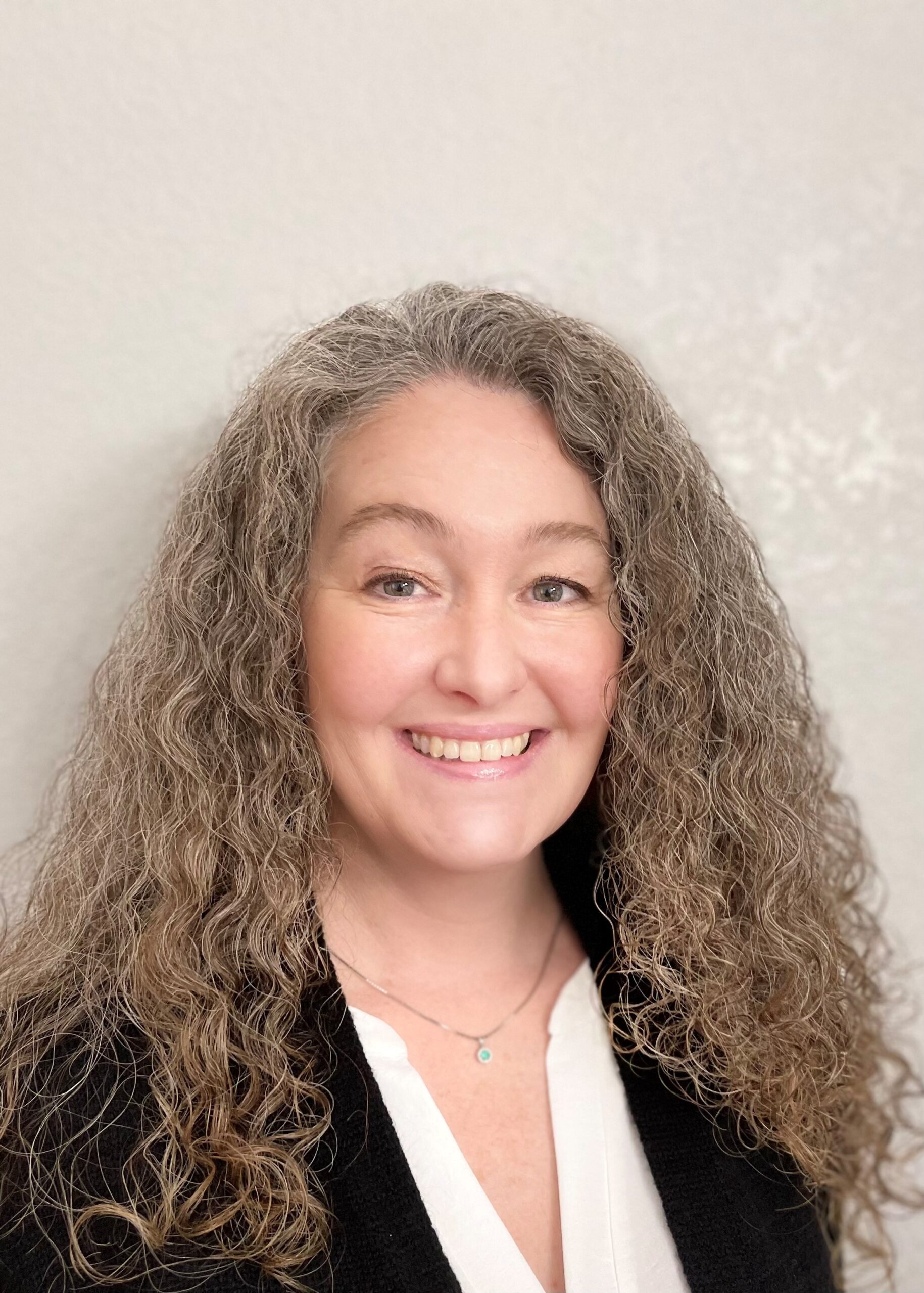 Melanie Davies
Planning Manager – Intermountain
Melanie is an accomplished real estate and construction professional with 18 years of demonstrated expertise leading the development of highly profitable residential development projects, including single-family homes and townhome/condominium complexes.  She has been recognized throughout her career for a comprehensive understanding of real estate development, exceptional strategic, organizational, and management skills, and the ability to expertly guide teams of internal staff and outside vendors, consultants, and contractors.
Melanie lives in Ennis, Montana, with her husband and three dogs. She enjoys traveling, baking, hiking, hunting, fishing, and ATV adventures.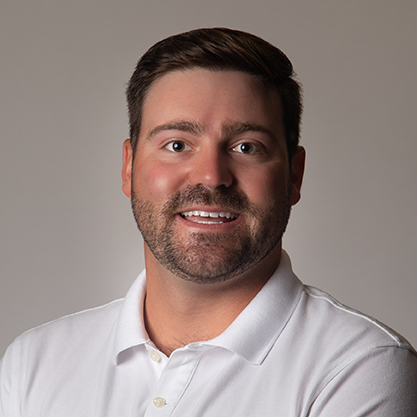 GRIFFIN HITZEL
Southwest Region, Development Manager
Griffin has over 4 years of Section 42 underwriting experience. Prior to joining the team at DevCo, Griffin worked for CBRE Affordable Housing, the largest broker of Section 42 properties nationwide. Griffin's work included valuing over $3.5 billion worth of Section 42 assets, as well as managing the valuation pipeline for CBRE Affordable Housing's top-producing brokers. As a Project Manager, Griffin oversees the sourcing of financing for all of DevCo's projects. Additionally, he assists the Vice President and Finance Manager with acquisitions underwriting and other tasks related to the acquisition, development, and redevelopment of projects.
Griffin received a Bachelor of Arts in Business Administration from the University of Washington. In his free time, Griffin enjoys boating, snowboarding, attending Husky sporting events, and spending time with friends and family. He serves as the alumni treasurer for his fraternity and is an Eagle Scout.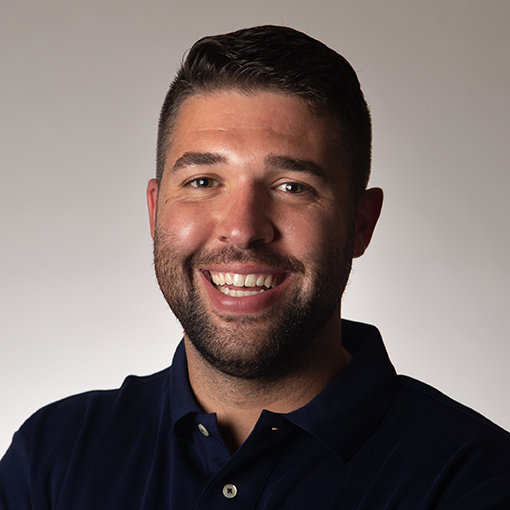 DALTON ARNDT
Development Manager, Washington
Dalton may only have 6 years of multifamily housing experience, but was born and raised in the construction industry. His roles within DevCo have extended to project management, pre-construction, jurisdictional relations, owner representative and planning management. Prior to joining DevCo, Dalton worked for a commercial contractor specializing in logistics centers, class A office buildings and tenant improvements.
As the Planning Manager, Dalton's approach is a multifaceted. His primary focus is land acquisitions and research, coordinating entitlement efforts, as well as the creation and implementation of systems & policies to allow for efficient internal and external processes. On a daily basis he collaborates with team members to ensure each stage of a project is tracking accordingly.
Dalton received a Bachelor of Arts in Environmental Design from Montana State University.
Outside the office, Dalton leads a very active lifestyle. Spending time with friends and family, traveling and getting lost in the mountains as often as possible. He routinely travels back to Montana for skiing, ice fishing and mountain biking in the Pintler Wilderness.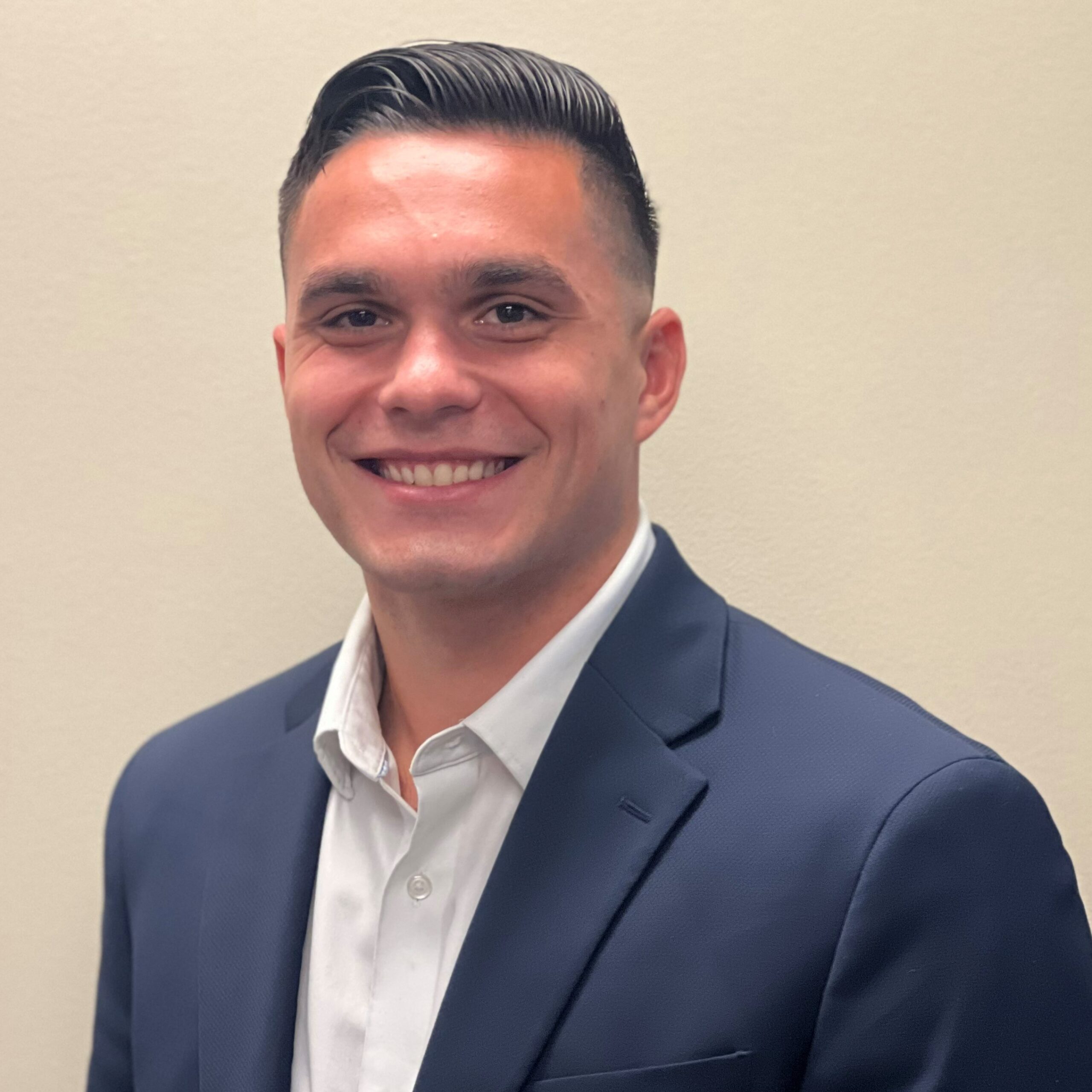 Jack Jensen
Development Associate
Jack Jensen joined Devco in July 2022 as a Development Associate working across the Midwest and Southwest. His responsibilities include evaluating the feasibility of Section 42 new construction and rehabilitation projects, helping to secure their financing, and supporting them throughout construction.
Prior to joining DevoCo, Jack spent 2 years with a LIHTC developer based in the Southwest, where he helped oversee the construction of approximately 500 units and provided support in the acquisition and syndication of an additional 500 units.
Jack graduated from Marquette University with Bachelor of Science degrees in Real Estate and Finance.
In his free time, Jack enjoys training in Boxing and Brazilian Jiu Jitsu and spending time with his family.
Nick Storlie
Development Associate, Midwest
Nick Storlie joined DevCo in January 2022 where he serves as an Acquisition Analyst focusing on the Midwest. Storlie is responsible for underwriting new multifamily development and acquisition opportunities, securing financing for new acquisitions and developments, and aiding with projects throughout construction.
Storlie holds a Bachelor of Science in Finance from St. Cloud State University. He was a member of the Husky Growth Fund at SCSU.
Prior to joining DevCo Storlie was a Development Analyst for Dominium where he oversaw 3,000 new construction Section 42 units towards completion in Florida, Georgia and Minnesota.
Outside of work, Storlie likes to try new cooking recipes, hiking, attending concerts and spending time with friends and family.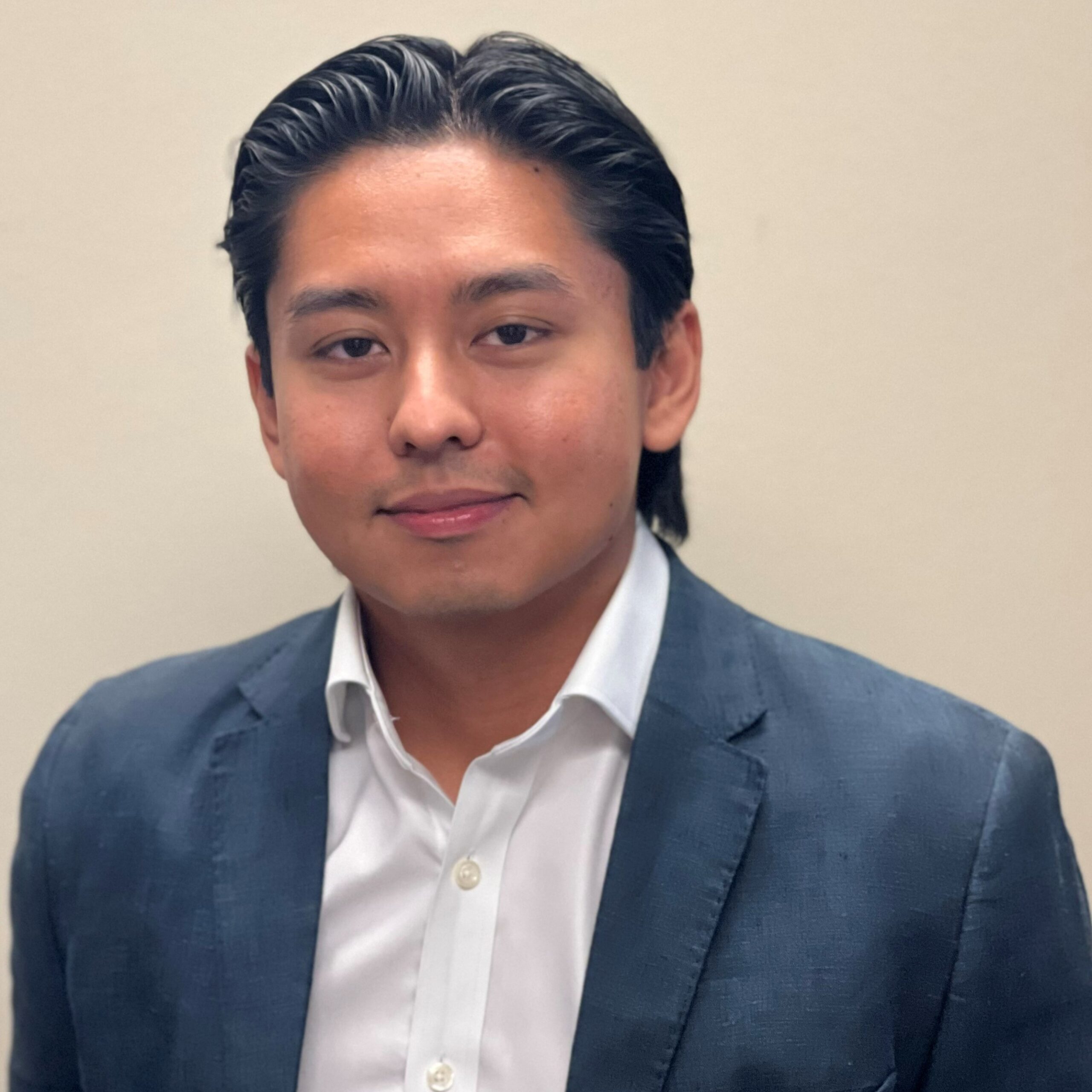 Nick LaCoul
Development Associate, Southwest
Nick LaCoul joined DevCo in July 2022 where he serves as a Development Associate covering the Southwest Region. Nick's responsibilities include analyzing new multifamily Section 42 development and acquisition opportunities, securing financing for projects, and aiding with projects throughout construction.
Prior to joining DevCo, Nick spent 5 years working at KeyBank Real Estate Capital (NYSE: KEY) where he worked on over $700MM in affordable housing permanent debt transactions, and over $185MM in commercial real estate balance-sheet debt opportunities.
Nick graduated from The University of Texas at Dallas with a Bachelor of Science in Finance.
In his free time, Nick enjoys playing lots of bad golf, eating at new restaurants, and spending time with his friends and family.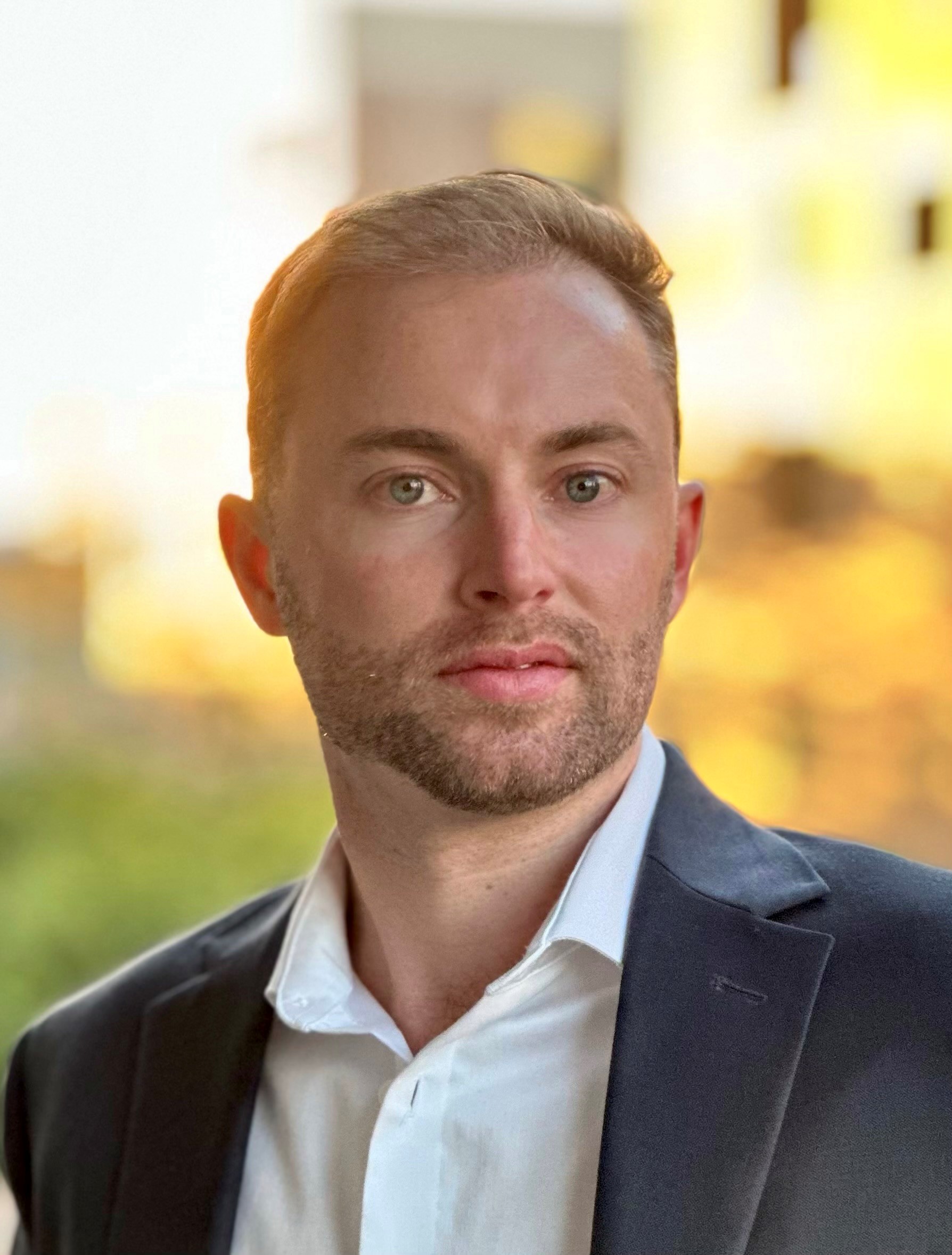 David Wallace
Development Analyst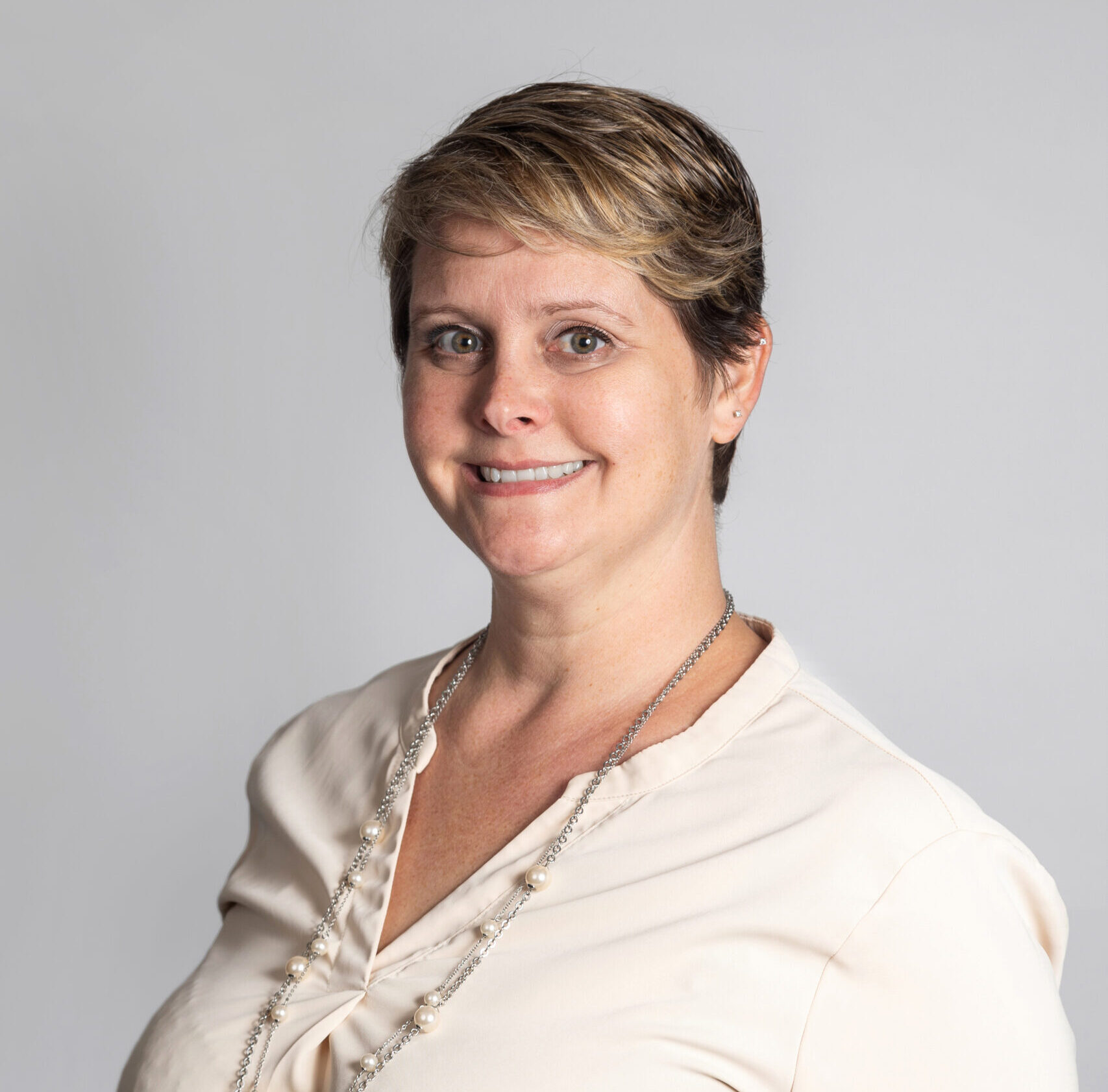 Tiffany Knox
Project Manager
Tiffany Knox comes to DevCo as a Project Manager. Her responsibilities include overseeing the construction and renovation of projects. Working with the development team to develop the project scope, and budget by accessing the property conditions. With more than twenty years in the construction industry, with a varied background ranging from more than ten years with Janes Gypsum, then Exxel Pacific to succeeding at APM duties at Heartland. Tiffany's experiences range from problem-solving for clients and managing not only office, but field staff at Janes, to in field involvement at Exxel and finally, working as a team with Tom Smith, successfully completing ground-up projects for Heartland. Problem-solving, people management, scheduling, scope writing and contract management are areas that she has become proficient at.
Having graduated from the University of Washington Construction Management Certificated program, she understands the mechanics behind essential scheduling and organizational priorities. She has spent a significant amount of time working with dozens of companies, focused on problem-solving and cost-effective solutions. She looks forward to the future of renovation and ground-up projects with the DevCo Preservation Group.
In her free time, she participates in charity runs, paddleboarding, enjoys traveling, and spends time with her family and cats.
Tiffany is very energized and excited about what lies in front of her and the team.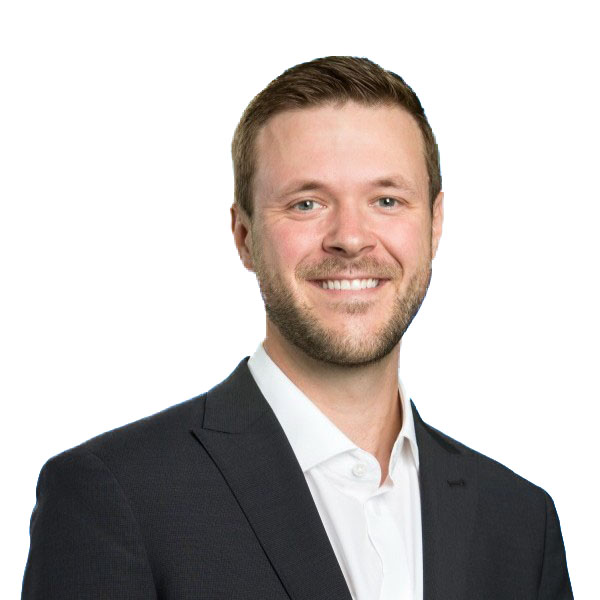 Jaysen Fredriksen
Project Manager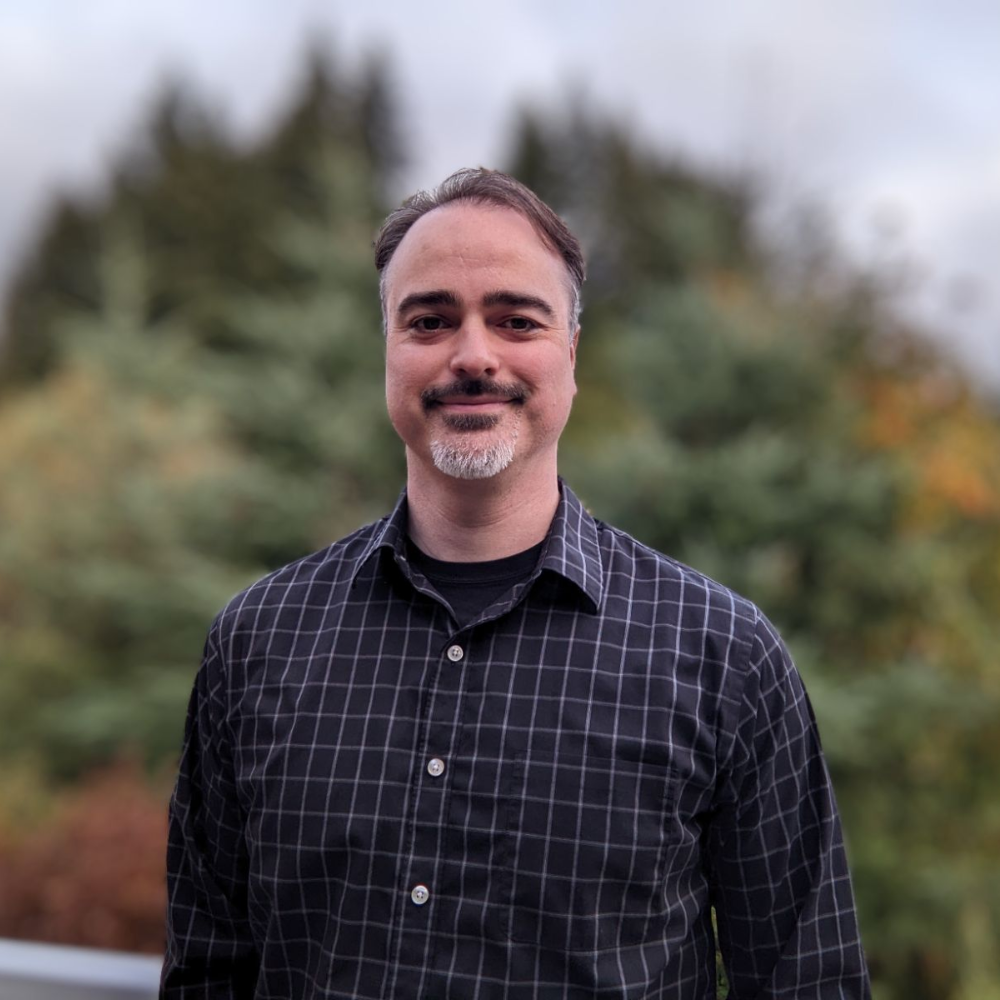 Joe Potter
Project Manager
Joe joined DevCo in September of 2022, serving as a Construction Project Manager.  Joe's responsibilities include working closely with development teams to evaluate the condition of acquisition properties, refining and actualizing cost-effective construction budgets, and leading the construction execution phase of projects.
Before joining DevCo, Joe worked as a project manager in various construction markets, focusing primarily on hospitality and multi-family construction and renovations, solar and fuel station canopy manufacturing and fabrication, and residential and commercial tenant improvements.  He is passionate about process improvement and is continually looking for innovative solutions to challenging problems.
Joe graduated from Washington State University with a Bachelor of Architecture and a Bachelor of Science in Architectural Studies.
Outside of work, Joe can most often be found spending time with friends and his son Alex, reading, and watching Cougar or Seahawks football games.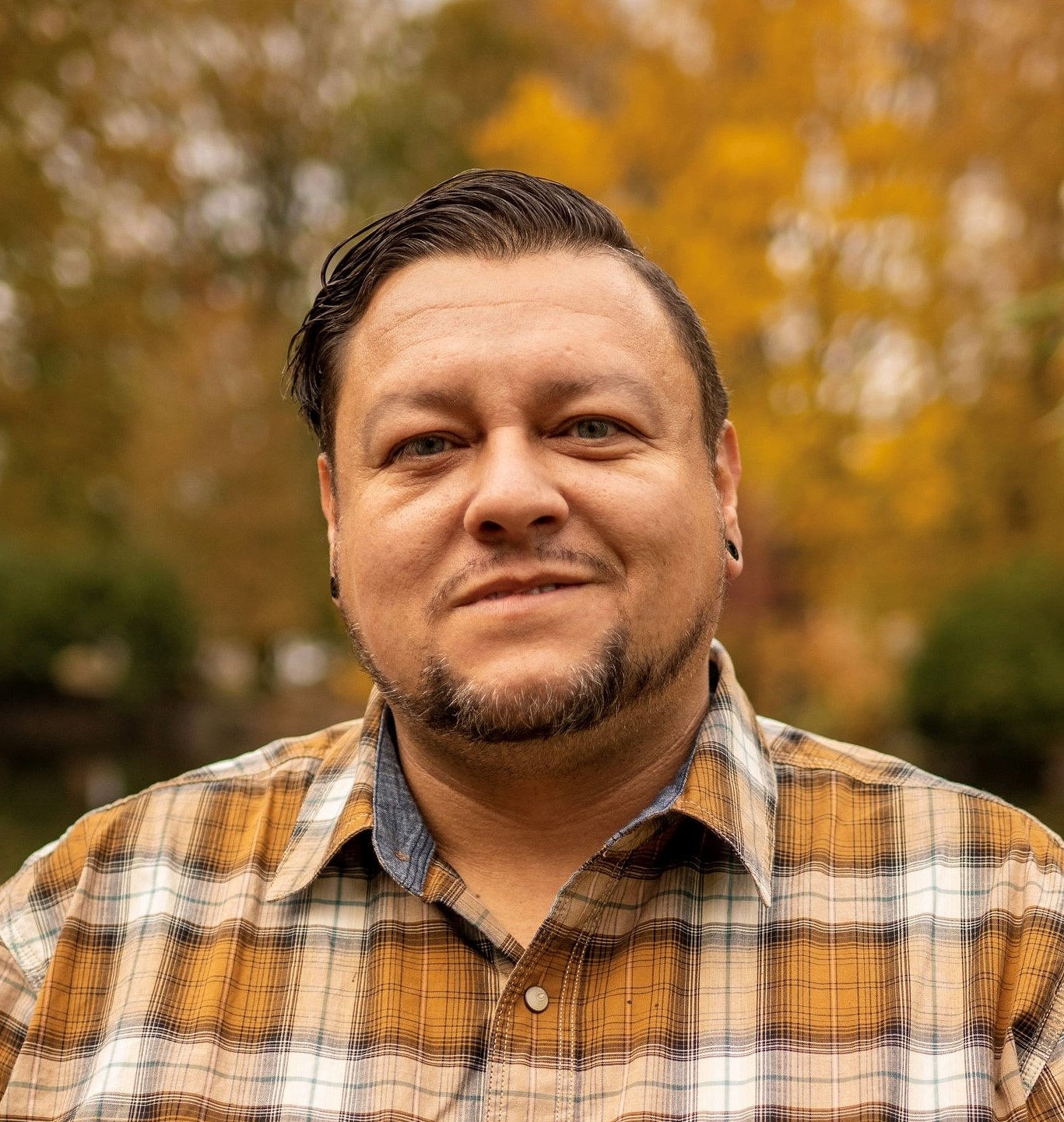 Ronen Velarde
Project Manager
Ronen Velarde joined the DevCo family as a Construction Project Manager with nearly 30 years of experience in the construction industry. Ronen oversees a multitude of projects and their teams with a common goal of providing the best quality housing and living experience for everyone. He brings hands-on construction experience along with his MBA and Construction Management from the University of Washington (GO HUSKIES!). Safety, efficiency, and the environment are always at the forefront of Ronen's project management practices.
In his spare time, Ronen can always be found doing some exciting activity with his beautiful family. Exploring off-trail or hunting gems at the top of a mountain is not at all unusual. He also dedicates himself to his community by volunteering.
Ronen is also a promoter of construction excellence and is a member of ICC as well as the local PMI chapter. He also maintains a multitude of construction-related certifications.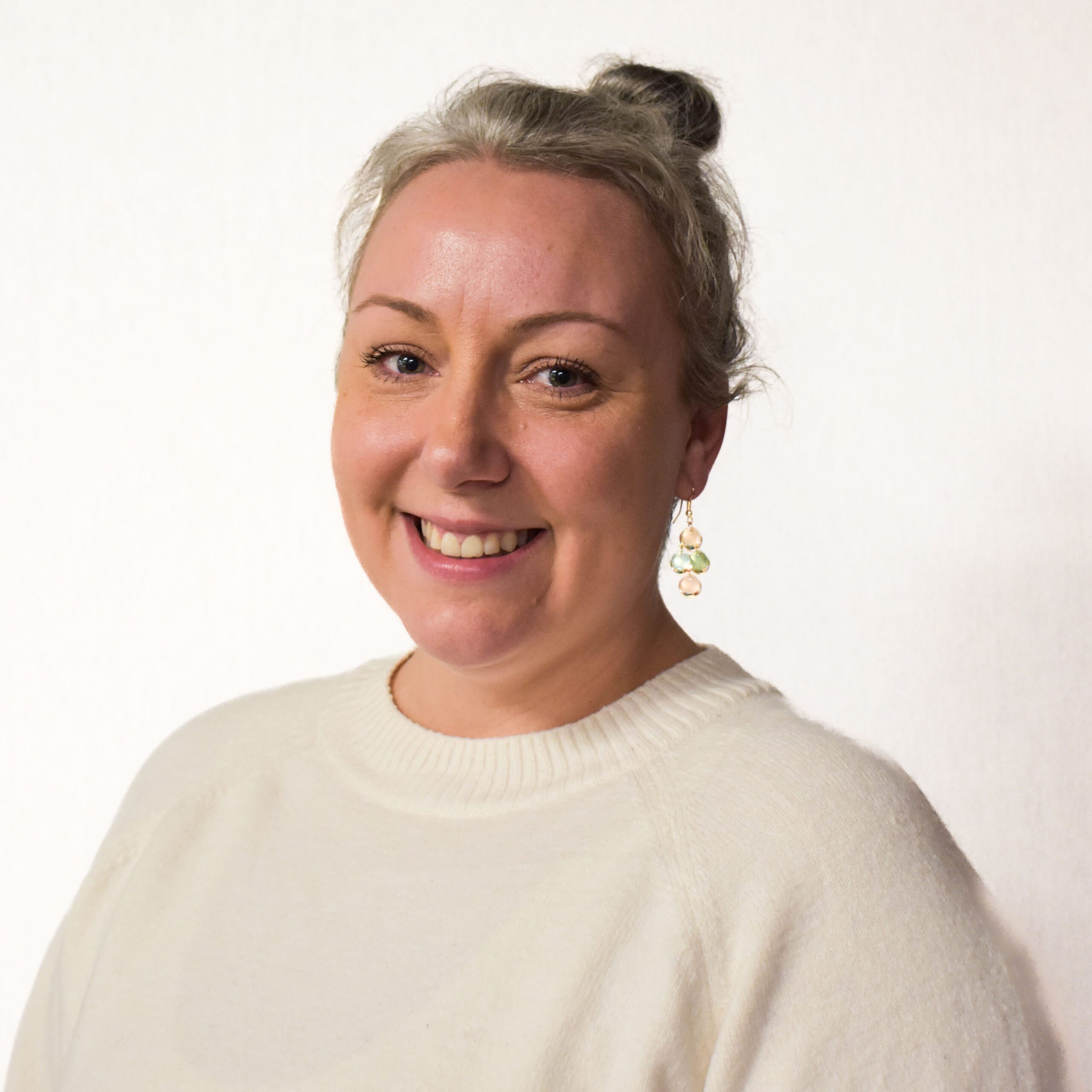 Toni Davis
Assistant Project Manager, Construction
Toni Davis came to DevCo in April 2023 as an Associate Project Manager with the DevCo Preservation team.  She has over 18 years of experience in project management from the commercial and residential painting and wallcovering segment of construction.  She has run many successful multi-family construction projects and is well-versed in the different areas of a construction business. She is excited to support the construction team with her years of experience and to learn more about acquisition, development, ground-up construction, and passing a completed project on to property management.
Toni can be found going on adventures with her family or teaching yoga when she's not working. She loves being outdoors and spending time in nature. Hiking, kayaking, and camping are some of her favorite activities.  Toni loves to travel and explore new places!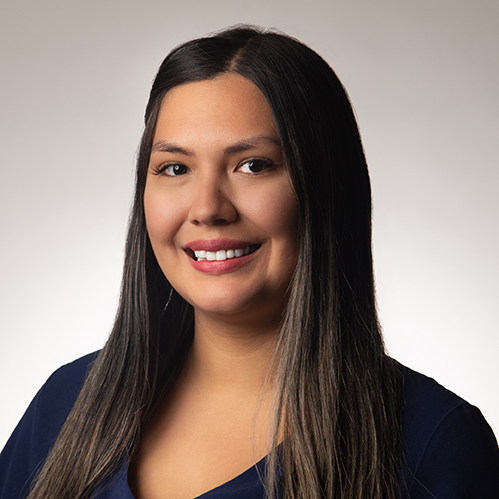 MAELONNI THOMPSON
Transaction Manager
Maelonni has over six years of multifamily housing and commercial real estate experience. Prior to joining Devco in 2021, she worked on the lending side for commercial real estate market rate loans.
As the Underwriting Manager, Maelonni helps close refinances, sells tax credits, close bridge, construction, and permanent financing for DevCo and DevCo Preservation.
Maelonni graduated with of Bachelor of Arts in Business Administration from University of Washington with a focus in Finance (Go Huskies!).
In her free time, Maelonni enjoys spending time with her husband, daughter, and Australian Shepherd. She also loves travelling, baking, attending concerts, and crafting.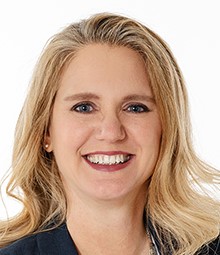 Carrie Horin
Transaction Manager
Carrie has over 20 years of diverse banking, finance, and mortgage experience. Prior to joining Devco in 2022, she held various roles of increasing responsibility with traditional banks, mortgage brokers, a commercial real estate innovative lender, and a REIT. Carrie has experience with both the sales and loan operations side of the business with experience structuring a variety of deal types including, residential, mixed-use, commercial real estate, construction, and bridge financing. She is well accustomed to building relationships and working in a deadline-driven environment reviewing deals, purchase and sale agreements, and with closing a high volume of monthly transactions.
As the Underwriting Manager, Carrie helps sell tax credits, close construction, permanent financing, bridge, refinance and bridge loans for DevCo and DevCo Preservation.
Carrie graduated with of Bachelor of Science in Business Administration Management from The University of Illinois at Chicago and was a member of the women's basketball team.
In her free time, Carrie enjoys spending time with Stephen, and her four teenage children. She enjoys watching her children play sports, attending movies, traveling, cooking, and crafting.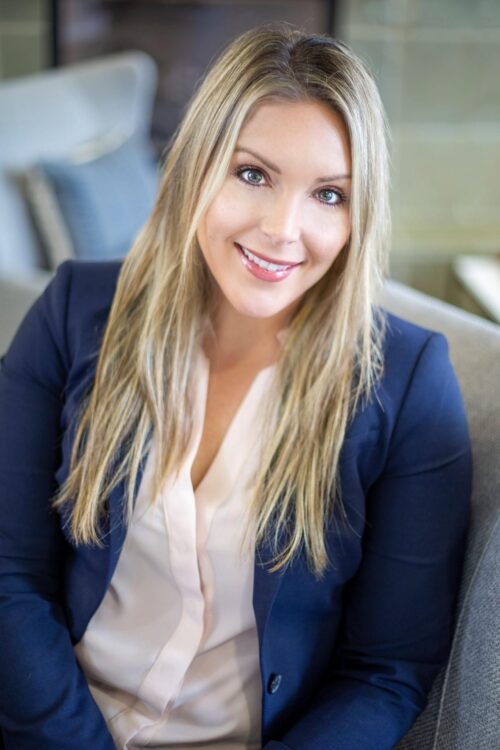 Lindsey Kruse
Transaction Analyst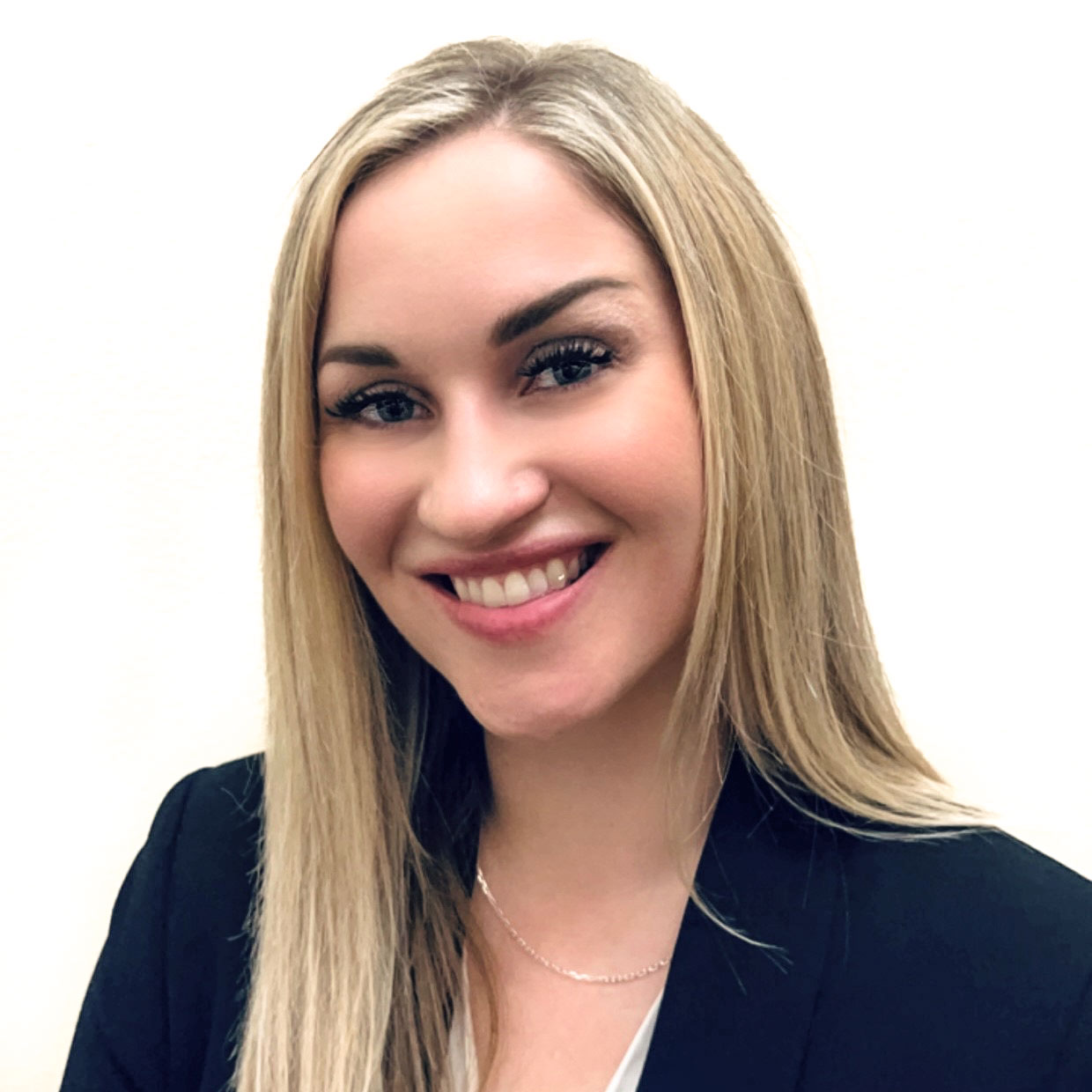 Lauren Baker
Transaction Analyst
Lauren Baker is one of the newest members of the Devco Development Team in Bellevue, WA! As a Transaction Analyst, Lauren supports the transaction process and lifecycle. Lauren has over ten years of comprehensive leadership experience in compliance & operational support. She prides herself on her analytical, organizational, and communication skills. She is looking forward to the challenge of her new role and expanding her knowledge of commercial real estate.
Lauren enjoys spending time with her partner, Alton, their daughter Lilliana, and her bonus kiddos! She loves spending time with friends and family, going to concerts, traveling, and checking out the latest restaurants in her area.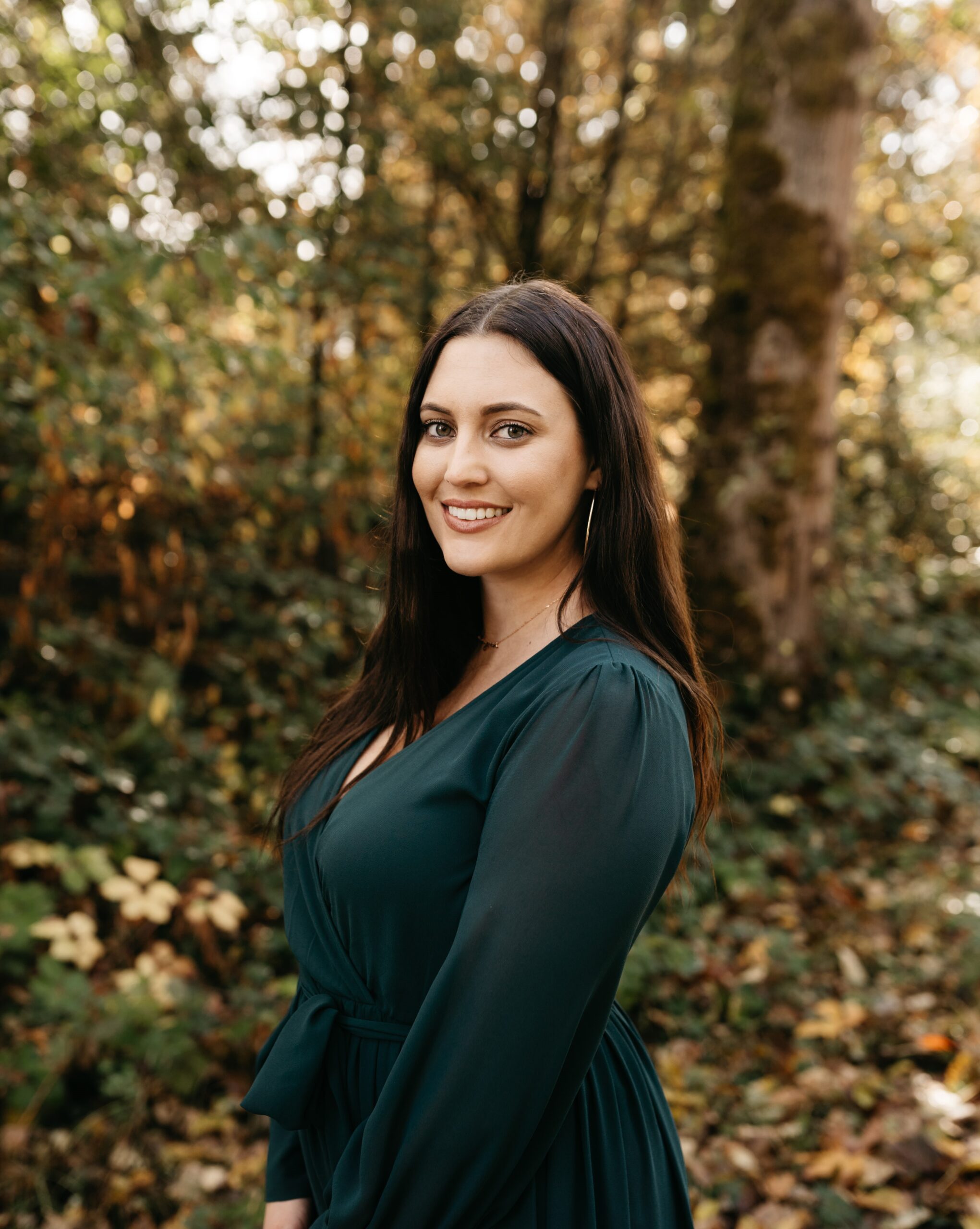 Ashley Seavey
Transaction Coordinator
Ashley Seavey serves as a Transaction Coordinator on DevCo's Development Team in Bellevue, Washington. She is responsible for maintaining accurate and up-to-date comprehensive market research and providing broker support on financial analyses and data analytics. Her day-to-day focus on the details allows our brokers to guide our clients to make the most informed business decisions.
Ashley lives in Orting with her husband and two children. Ashley is originally from Orange County, California, and loves to fly down and visit family, along with having her family travel up to visit her. She loves her boxer and enjoys the river, golfing, and the outdoors.
"The opportunities for personal development at DevCo have been phenomenal, along with my long-term vision to get involved more in overseeing construction projects."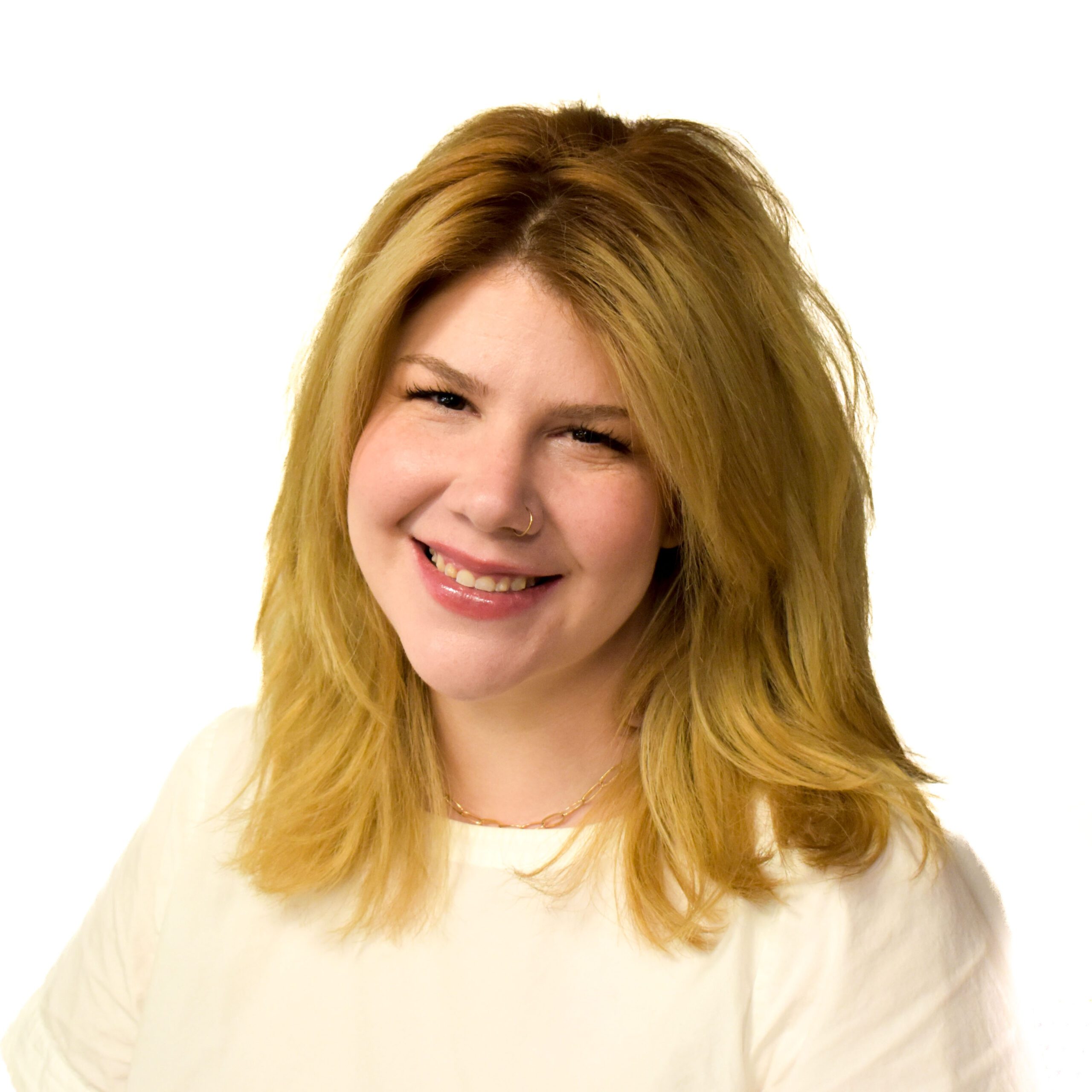 Caitlin Richie
Construction Project Administrator
Caitlin joined the DevCo Preservation team as the Construction Project Administrator after spending 5 years specializing in commercial construction insurance and business process. She is well-versed in creating the processes and procedures that create a solid foundation for the success of her colleagues. Caitlin looks forward to utilizing her experience to further the growth and success of her team.
Caitlin graduated from Columbia College Chicago with a BA in Marketing. In her spare time, Caitlin enjoys reading, spending sunny days on the lake, cooking, and watching Bravo.