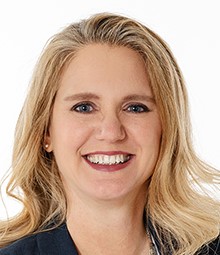 Carrie Horin

Transaction Manager
Carrie has over 20 years of diverse banking, finance, and mortgage experience. Prior to joining Devco in 2022, she held various roles of increasing responsibility with traditional banks, mortgage brokers, a commercial real estate innovative lender, and a REIT. Carrie has experience with both the sales and loan operations side of the business with experience structuring a variety of deal types including, residential, mixed-use, commercial real estate, construction, and bridge financing. She is well accustomed to building relationships and working in a deadline-driven environment reviewing deals, purchase and sale agreements, and with closing a high volume of monthly transactions.
As the Underwriting Manager, Carrie helps sell tax credits, close construction, permanent financing, bridge, refinance and bridge loans for DevCo and DevCo Preservation.
Carrie graduated with of Bachelor of Science in Business Administration Management from The University of Illinois at Chicago and was a member of the women's basketball team.
In her free time, Carrie enjoys spending time with Stephen, and her four teenage children. She enjoys watching her children play sports, attending movies, traveling, cooking, and crafting.
---